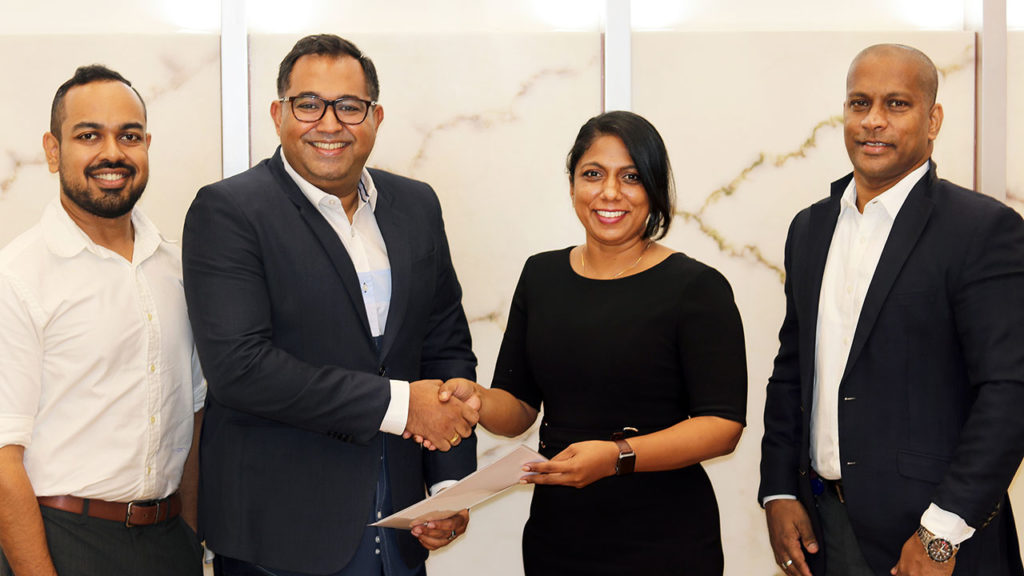 PAYable Pvt Ltd, Sri Lanka's leading digital payment acceptance solution provider recently announced a partnership with Visa, the global leader in digital payments, to empower digital payment acceptance for the Small and Medium Business (SMB) segment of Sri Lanka. The partnership will see SMB merchants receive rapid onboarding access to a host of products to begin accepting digital payments across multiple platforms.
Speaking on the program and its implications for the SMB sector in Sri Lanka, Avanthi Colombage, Visa's Country Manager, Sri Lanka and Maldives, said "To keep up with the fast growing digital world and cater to an increasingly digital consumer base, small businesses in Sri Lanka must be enabled to accept digital payments. We are delighted to partner with PAYable in making this possible through Visa's SMB Acceptance Fast Track program. Together, we intend to accelerate digital onboarding for the SMB segment and help them accept digital payments from their customers."
The SMB program will allow PAYable to offer enhanced services in its journey to empower digital payment acceptance across Sri Lanka. With payment solutions that cover card-present transactions (Includes contactless transactions on PoS devices and smart phones), IPG (internet payment gateway) and online payment acceptance, invoicing and store management solutions and much more, the PAYable portfolio of products is set to revolutionize how businesses and cardholders view digital payments.
Speaking on the partnership, Yohan Wijesiriwardane, CEO / Co-founder PAYable Pvt Ltd explained, "By partnering with Visa to conduct the SMB program, merchants across Sri Lanka will now have access to rapid onboarding, support services and a host of other assistance – not only will this program vastly increase the number of digital payment acceptance points in Sri Lanka, it will offer merchants sustainable, tested and secure payment acceptance solutions that grow with their businesses. We are thankful to Visa for assisting us in supporting the growth of digital payment acceptance in Sri Lanka and empowering the local MSME industry".
For more information on the PAYable suite of products or how to sign up for the SMB program, visit www.payable.lk or contact the PAYable Contact Centre via 0117776777.

Photo caption:
(Left to right)
Ashan Rathawardhana – Product Manager, PAYable Pvt Ltd; Yohan Wijesiriwardane – CEO / Co-founder PAYable Pvt Ltd; Avanthi Colombage – Visa Country Manager, Sri Lanka and Maldives; Nalin Dissanayake – Director, Merchant Services and Acquisitions Sri Lanka & Maldives