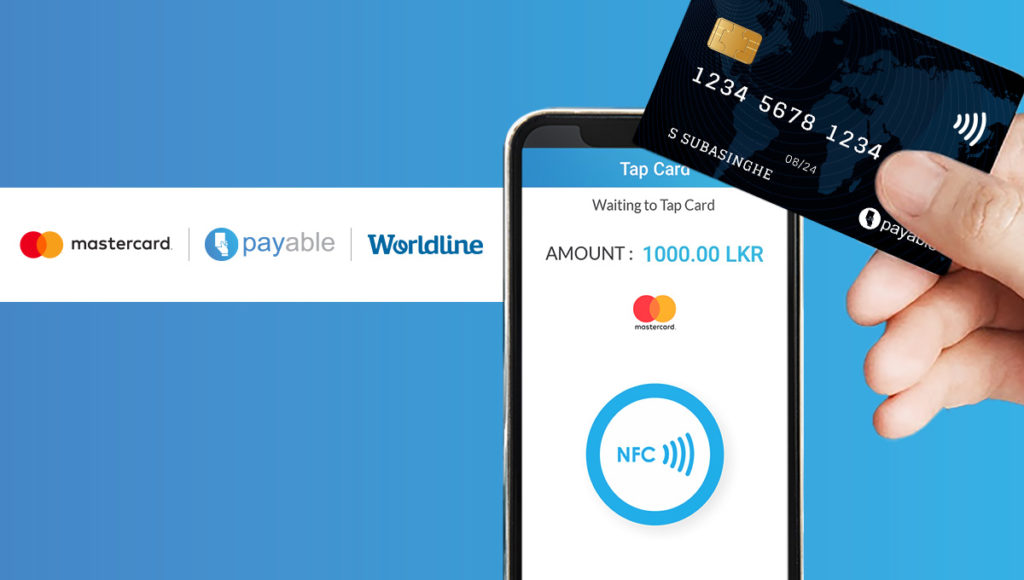 PAYable PVT LTD, Sri Lanka's leading fintech and digital payment solutions provider, announced the launch of the PAYable SoftPOS, developed in partnership with Mastercard and Worldline. The SoftPOS solution is built on cutting-edge, secure digital payment technology that will enable any smart phone or device to be used as a payment acceptance device.
As a low-cost acceptance solution, SoftPOS will enable many micro and small businesses to come into the realm of the digital payments ecosystem and benefit from it. The solution will also help businesses that work seasonally or accept payments periodically to begin accepting digital payments without investing heavily in a dedicated acceptance device. Businesses with large rider fleets are expected to benefit Immensely from this solution as it will eliminate the need for riders to carry multiple devices thereby saving costs considerably. Riders can simply install the app on their mobile phones and accept payments that are deposited directly into the companies account – eliminating the need for riders to handle cash.
Speaking on the solution and its implications in a post-COVID economy, Yohan Wijesiriwardane, CEO / Co-founder PAYable PVT LTD said, "The SoftPOS system is a gamechanger for the Sri Lankan cashless eco-system. The solution will allow businesses that are just starting up, businesses that are recovering from COVID, seasonal businesses and even businesses with large rider fleets to streamline payments and offer contactless solutions that are the way forward in this climate. We would like to thank Mastercard and Worldline for making this possible for PAYable, as well as for the local cashless infrastructure".
Deepak Chandnani, Managing Director, Worldline South Asia & Middle East said, "We thank MasterCard for making us their trusted partner in their Soft POS journey to enable millions of small merchants to accept digital payments across various regions. We are happy to work with PAYable on launching their SoftPOS solution in Sri Lanka offering a secure, seamless, and contactless shopping experience to their merchants and consumers."
Speaking on the solution and its benefits, Rajesh Mani, Country Manager – Sri Lanka & Maldives, Mastercard said, "We are very happy to partner with PAYable to bring the SoftPOS solution to Sri Lanka. Over the last decade, digital payments in Sri Lanka have grown exponentially and we are pleased to help add yet another innovation in digital payment technology to the mix. The SoftPOS solution allows merchants to accept NFC payments by simply allowing the cardholder to tap their card on the screen of the device, making it one of the easiest to use and safe solutions available."
The SoftPOS solution includes a tri-lingual interface, best-in-class payment security and can be integrated with other PAYable products and third-party applications. The solution is available to any Sri Lankan resident anywhere in the country and can be installed on any NFC enabled Android or iOS device.